Grow Your Skills
With skills in short demand, don't stop with the Basics! Take advantage of no-charge, flexible Rancher classes to grow your container and Kubernetes knowledge. From meetups to rodeos and continuing with our master class series, we provide a one-stop shop for your learning needs!
Rancher Online Meetups
Join our free online meetups to learn how to use Rancher to easily deploy and manage Kubernetes. Learn strategies, best practices and tips from Rancher product experts, customers and partners. Each session includes live demos and plenty of time for live Q&A.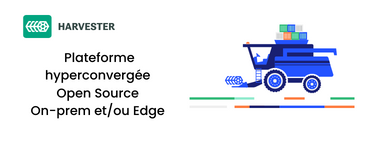 Online Meetups

Jan 27, 2022

Découvrez Harvester, la plateforme hyperconvergée open source
En ce début d'année, nous serions ravis que vous nous rejoigniez le 27 janvier, de 16h30 à 17h30 pour assister au lancement de Harvester.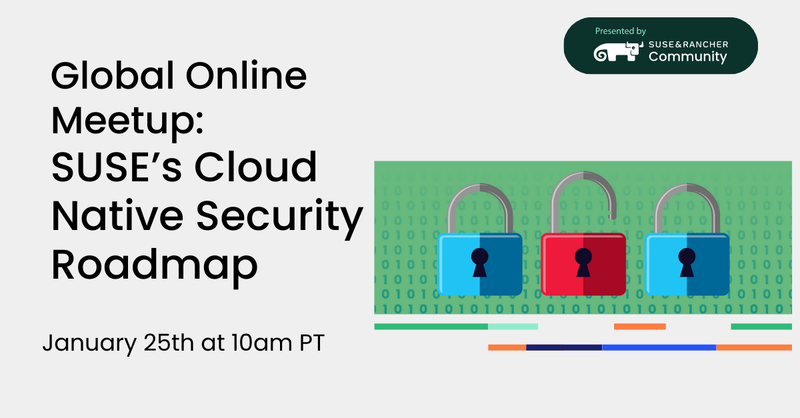 Online Meetups

Jan 25, 2022

Global Online Meetup: SUSE's Cloud Native Security Roadmap
Join us for a look at our Cloud Native Security Roadmap for 2022. We'll cover: SUSE's overall product strategy and the way we innovate Cloud nativ...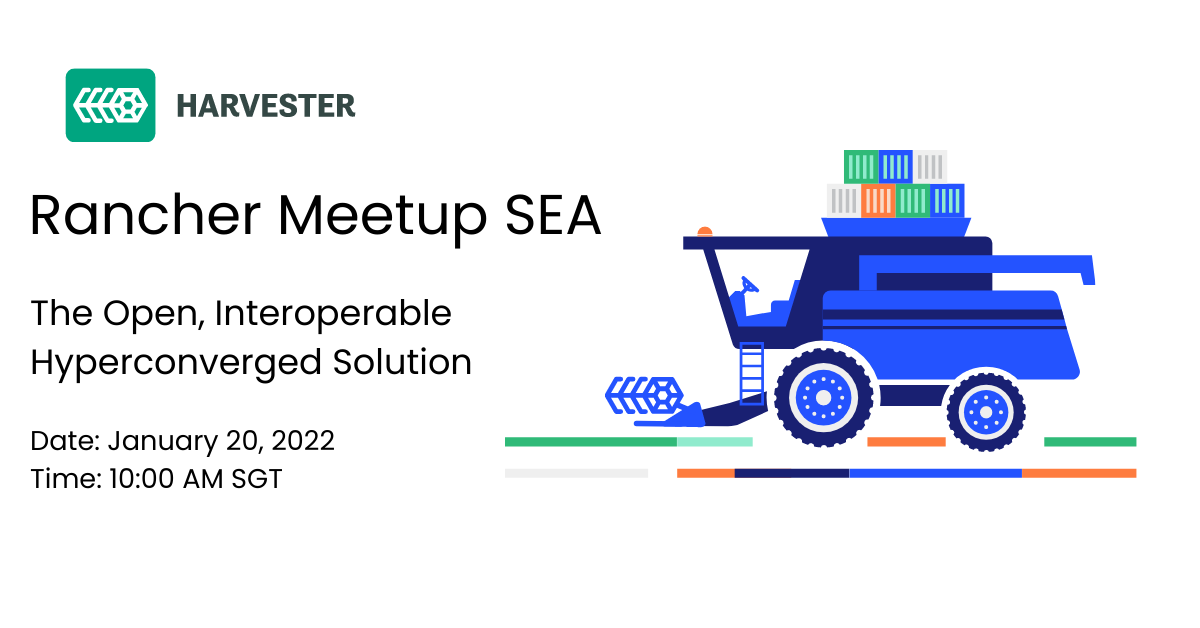 Online Meetups

Jan 20, 2022

Rancher Meetup SEA - Introducing Harvester, HCI Solution for the Edge
Join SUSE at our first meetup for 2022, where we'll be showcasing the latest GA release of Harvester – our open, interoperable modern HCI solution.
Rancher Rodeos
Rancher Rodeos are free, in-depth workshops designed to give DevOps and IT teams the hands-on skills they need to deploy and manage Kubernetes everywhere. These half-day workshops take place in many locations across North America and Europe. The content is delivered by technical experts at Rancher and aim to educate anyone interested in learning how to use containers or Kubernetes.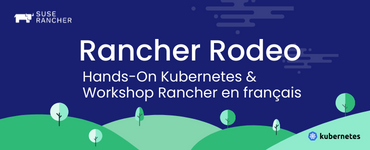 Rodeos

Mar 18, 2022

Rancher Rodeo - France
Gratuit et pratique, en ligne, avec un accès à une plateforme de démonstration pour déployer vous-même en direct et présenté en français par la dream...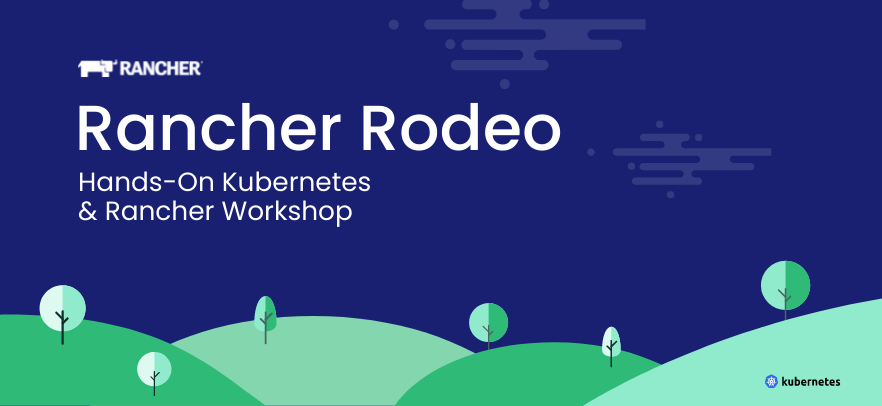 Rodeos

Jan 27, 2022

Rancher Rodeo - North America
Learn to deploy containers in production in this workshop designed to give DevOps and IT teams the skills they need to manage Kubernetes everywhere.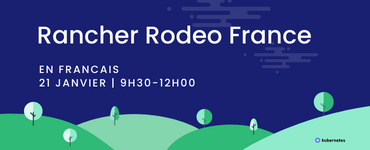 Rodeos

Jan 21, 2022

Rancher Rodeo - France
Nous vous donnons rendez-vous pour un Rodeo Rancher, un évènement gratuit, avec un accès à une plateforme de démonstration pour vous permettre de dépl...
Kubernetes Online Master Class Series
Rancher is proud to host a series of live, online training sessions on containers, Kubernetes, Rancher, and other integrations. In these virtual master classes you will see presentations and demos on many topics by our customers, users, partners, and the Rancher team.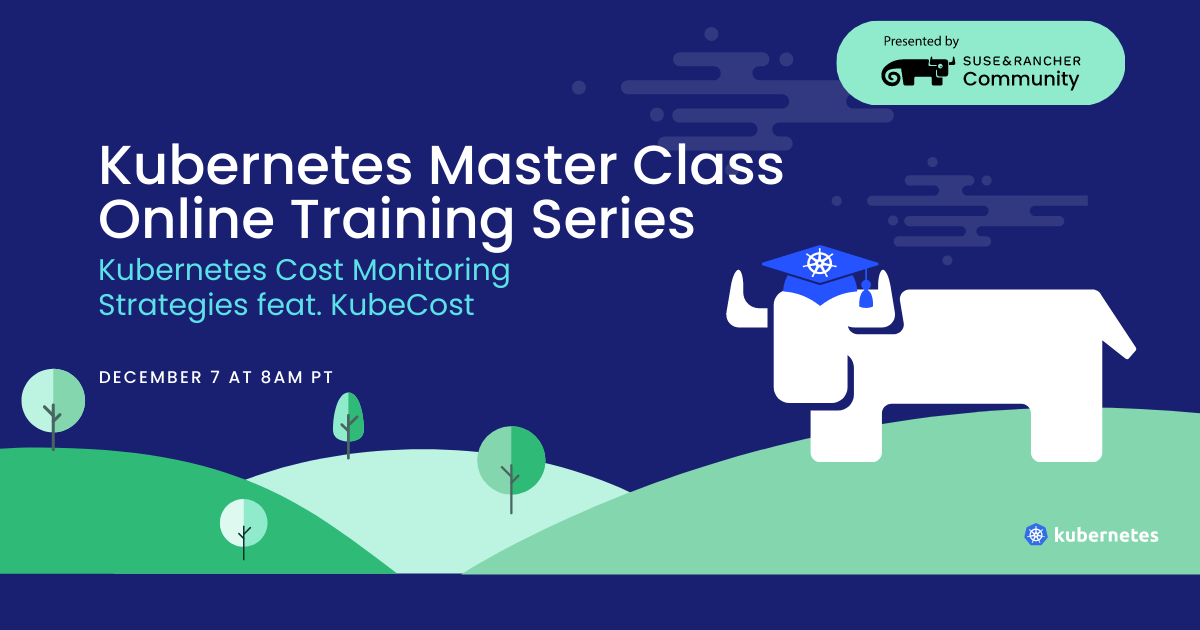 Master Class

Dec 07, 2021

Kubernetes Master Class: Kubernetes Cost Monitoring Strategies feat. KubeCost
Kubernetes enables complex deployments of containerized workloads, which are often transient and consume variable amounts of cluster resources. While...